Resources
Estate Planning Weekly COVID-19 Update – 07.01.20
This weekly COVID-19 update is brought to you by our Chambliss Estate Planning team. We are sharing articles, legal developments, external resources, and tips for coping during these uncertain times. Each weekly issue will cover various trends of vital interest in the world of estate planning, elder law, and special needs planning. To be added to our email list, please subscribe.
Dear Clients and Friends:
While many of us are working remotely at present, we are also collaborating to implement creative and resourceful solutions to meet the needs of our clients in this uniquely challenging time.
We are doing planning consultations, document signings, care coordination, drafting of documents, and all related work—in sum, all the types of work we usually do. We have generally moved most meetings to either Zoom video conference or audio conference calls. In person document signings at our office are generally being done abiding carefully by social distancing protocols. Moreover, the governors of Tennessee and Georgia have signed executive orders which enable "virtual document signings" for a limited period of time.
Please do not hesitate to contact us if we can assist you with your elder law, special needs planning, or estate planning needs.​
— Dana, Greg, and your Chambliss team
Join Us on July 8 for an Estate Planning Webinar!
Webinar: Hot Topics in Estate Planning in a Time of Uncertainty
The coronavirus pandemic has focused the attention of many on the need for a solid, up-to-date estate plan. Furthermore, the November elections are just around the corner, and big changes in federal estate and gift tax exemptions and options may be on the horizon. In this timely webinar, Dana Perry and Greg Willett will discuss options for planning to maximize use of your estate/gift tax exclusion and make sure your loved ones are protected, as well as answer your questions.
Event Details
Date: Wed., July 8, 2020
Time: 12 – 1 PM
Registration is required for access to the virtual event on July 8, 2020.
---
Featured Article
Governor Lee Signs Tennessee Executive Order No. 52
Governor Lee signed Executive Order No. 52 on June 29, 2020, extending remote notarization and witnessing of documents previously suspended in Executive Order No. 26 and Executive Order No. 37 through August 29, 2020. This purpose of this expansion is to ensure that persons, particularly populations vulnerable to COVID-19, including older adults and persons with compromised immune systems or serious chronic medical conditions, can continue to engage in commerce and execute legal documents without requiring in-person contact.
Documents covered by this Order can be signed by the signatory (the person for whom the documents are prepared), the witnesses, and the notary with each person located at a separate location, provided that the signing must be a physical signing of the documents by the signatory and witnesses (not electronic signing), and must occur via real-time audio and visual communication (Skype, FaceTime, Zoom, etc.) where the signatory, witnesses, and notary can see and hear one another simultaneously. All of the parties must be located in Tennessee at the time of the signing.
The witnesses and notary will be required to verify the identity of the signatory, and the signatory and witnesses must identify the document(s) being signed. The signing and witnessing must be observed via the online conferencing tool by the witnesses and the notary. The documents signed in this manner must include a statement that they are being executed in compliance with Executive Order No. 26, Executive Order No. 37, and/or Executive Order No. 52. The signed documents may be executed in counterparts (separate signature pages) or the documents can be circulated to the witnesses and notary after the signatory signs the documents, provided that all signatures must be obtained within 10 days of the date the signatory signed the documents.
For more information about Executive Order No. 52, please contact a member of the Chambliss Estate Planning team.
COVID-19 Resources
---
Blood Assurance to Offer Donors COVID-19 Antibody Testing
If you're wondering if you've had COVID-19, Blood Assurance wants to help you — help them. Donors can elect to receive antibody testing instead of a donor gift. Be sure to complete the registration and questionnaire online to limit the time in close proximity to employees. Antibody test results will be mailed to you in approximately one week. To make an appointment, visit their website, call 800-962-0628, or text BAGIVE to 999777.
Also Check Out…
How the ACA is Helping the Older Adults Most Impacted by the COVID-19 Pandemic
Older adults are most at risk of serious illness and death from COVID-19. And, because of systemic racism in all aspects of their lives, older adults of color are becoming sick and dying at much higher rates than their representation in the population. The Affordable Care Act (ACA) is a lifeline during this pandemic to ensure that more older adults have health insurance coverage, expands access to home and community-based services, and prevents discrimination based on age and disability.
COVID-19 Essential Checklists for Moving Home
The National Consumer Voice for Quality Long-Term Care shared two new checklists, "Keeping Family Together During COVID-19: A Checklist" and "Should I Take My Loved One Home During the COVID-19 Crisis?" In an effort to help keep families from falling apart while coming together, these checklists were created to serve as a blue print for thoughtful conversations in the beginning to avoid awkward conversations later. Click here to learn more.
Coping With COVID-19
---
10 Indoor Date Nights on a Budget
Keeping date night fresh always requires a bit of time, energy, and creativity, but especially now that we're all mostly cooped up inside for the foreseeable future. Though you may not be able to do what you usually love, there are easy ways to adapt your usual date night ideas to the inside of your home.
While we encourage you and your partner to brainstorm some of your own date night ideas (that's kind of a date in its own right!), we've also thought of ten ideas to get you started, plus recipes to make that will heighten the experience of each. Easy and affordable for anyone to do, keep them in mind for the next time you need a romantic night "out."​
For 10 Indoor Date Nights on a Budget, visit workweeklunch.com.
Source: workweeklunch.com
---
Preventing the Spread of COVID-19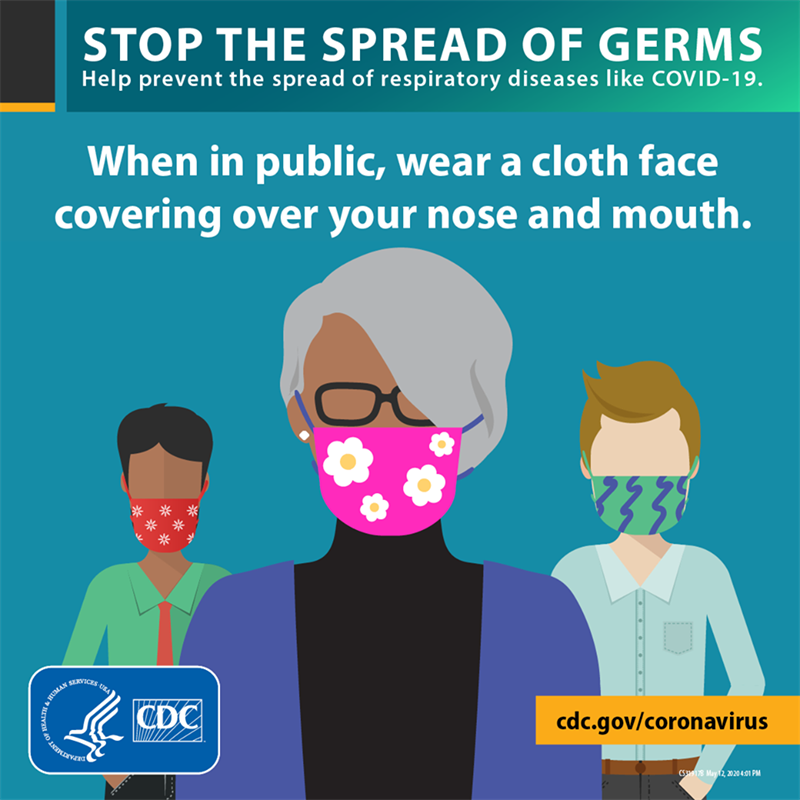 Source: Centers for Disease Control and Prevention
---
Our Chambliss team continues to monitor legal developments in connection with the COVID-19 pandemic. Please contact Jim Catanzaro, Justin Furrow, or your relationship attorney if you have questions or need additional information.
Visit our COVID-19 Insight Center for our latest legislative and legal updates, articles, and resources.
Related